Sure, we import, harvest, press, blend and bottle some of the best Extra Virgin Olive Oil (EVOO) you will find anywhere and yes we would love you to buy some of our products we are so proud to produce, but what this blog is about is really how we can all, just by doing a little bit each day, improve our health, our meals and our lives by choosing to do things that are just, well, better.
The world in 2020 and 2021 has challenged so much of what we used to take for granted only 18 months ago, particularly when it comes to connecting with people we care about over great food and drink in places we enjoy other than our homes! It is also challenging our food system in many ways, including how can we best eat for both, utility, sustainability, pleasure and for health, to give us the vitality we need to be at our best, while at the same time building a robust and resilient immune system to help embolden us for whatever the 'new normal' holds in store.
Here at The Village Press, we LOVE Extra Virgin Olive Oil and everything that it stands for, being one of nature's most ancient elixirs, adored and used by people for thousands of years who have sought out its many mystical properties. Aside from being a universal symbol for peace, which is quite a big deal in its own right, the Olive tree that this wondrous oil comes from, is revered for its fortitude and ability to crop such an incredible fruit that is laden with such flavour and goodness and makes you really work to extract its delicious and nutritious bounty.
So this blog is much more than just about the Oil, rather it will be about the Why of Extra Virgin Olive Oil. What makes it so special as a product and one of the healthiest on the planet. Where does it come from, who grows and has dedicated their lives to this product both in New Zealand and from our partners around the world? How can you use EVOO more in your daily life and other interesting things related to where Extra Virgin Olive Oil turns up in people's lives every day and sometimes in ways that you wouldn't expect.
We hope you find recipes to try and information that is useful in helping you make decisions for what and how you use this amazing product.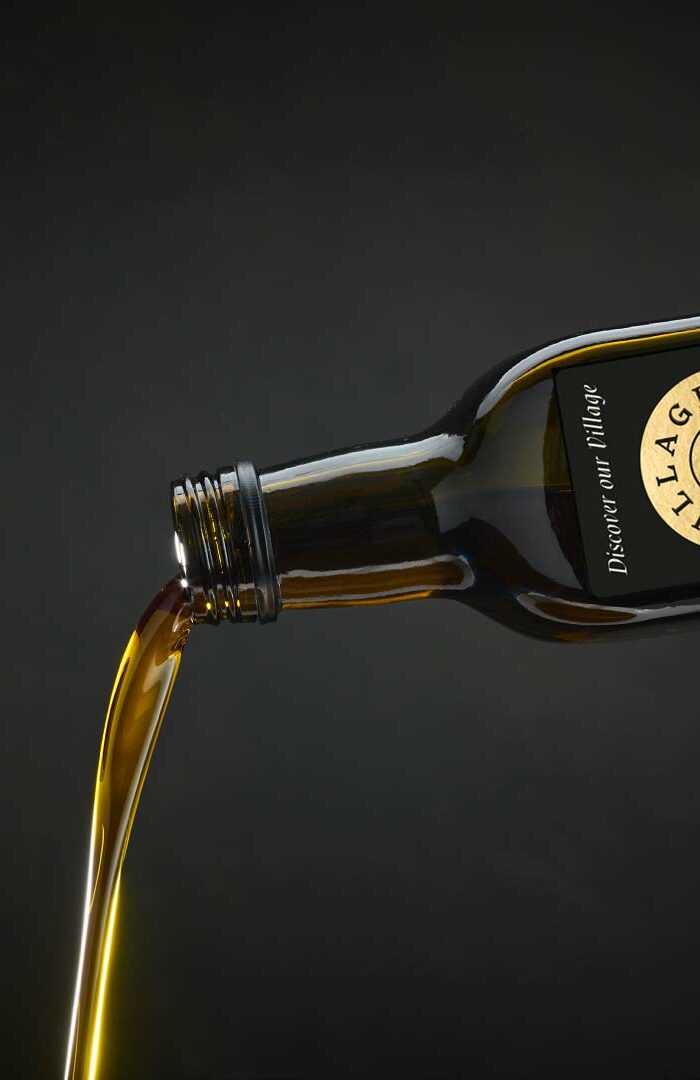 Myth – "You Can't Cook With Olive Oil…"
A few weeks back I spent four days at our Village Press stand at the Food Show talking with and listening to literally hundreds of people who wanted to taste and buy our products. One thing I surprised at more than anything was the sheer number of foodies who thought that you shouldn't or couldn't cook with Extra Virgin Olive Oil. Like so many urban myths, This is of course not true. The reality is that you should be trying to cook with quality Extra Virgin Olive oil as often as you can. There are limits obviously when it comes to the likes of deep frying, where for most it doesn't make sense economically to use litres of EVOO for such things and if you are going to sear a steak at super-high heat for a sustained period of time, again an Avocado Oil might be a better option. As the father of two teenage boys, who cooks all the meals for my family and as someone who made a conscious choice two years ago to eliminate all hydrogenated vegetable oils out of my diet, I only cook with quality Extra Virgin Olive Oil and it has never let me down. I have a big bottle of 1L Global Village 'Spain' for everyday cooking and then at least one flavoured option (usually two or three) nearby to add little 'je ne sais quoi' to a salad, roasted vegetables, or dinner on a plate. I have attached an article from the website Great British Chefs which talks to this in more detail and with more credibility than a passionate home cook who works for and EVOO business!